Under 19s footy at the Blacks offers our younger players a fantastic footy experience on and off the field.
High quality coaching and excellent facilities are combined with a strong focus on building a supportive and engaging team dynamic.
In 2020 we will have co-coaches with our 2019 coach Brendan White being joined by Shane Sexton. Shane joins the Blacks after a stellar 25 year career as TAC Cup Talent Manager at three clubs. Over the years Shane has guided countless young players to AFL, state and local competitions.
2020 offers a cracking opportunity for our younger players to reap the benefits of Shane's substantial experience and Brendan's passion and understanding of the game.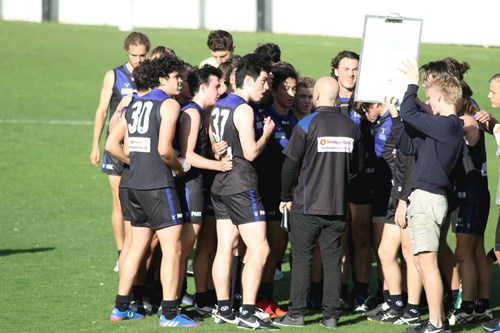 For students new to Melbourne or attending university, the Blacks provides the opportunity to meet fellow footy loving students and to rapidly feel at home in a positive and lively environment.
On field opportunities are mixed with a great social calendar, allowing our youngest players to feel welcomed and at home.
The Blacks will be an exciting and vibrant place to be in 2020 and the Under 19s will be a huge part of it. To hear more please call, drop us a text or email today!
Contact:
Justin Gray: 0417 158 235 or jrgray@bigpond.net.au.