The University Blacks 2022 Season concluded in style a few weeks ago, celebrating our efforts as a Club and highlighting those individuals who in 2022 excelled in their endeavours.
After a whirlwind September and dramatic conclusion to the Finals series at Elsternwick Park, University Blacks players, coaches, support staff, volunteers, partners, family and friends gathered at the University Main Oval Pavilion, where we were able to host our first in person Presentation Night event since the end of the 2019 season. Despite the night coincidentally falling on the National Day of Mourning for Queen Elizabeth II, the Pavvy was still packed with over 100 guests attending.
The atmosphere among the crowd was one of genuine pride and excitement for what lies ahead next season. The disappointment of two Grand Final losses in our Seniors and Reserves were not dwelled upon, as a couple average games were not going to overshadow the outstanding efforts of the playing group in not only this season, but the two previous years that were filled with hope, frustration and most of all, uncertainty. Coming off the back of these seasons, players might have been excused for losing the motivation and hunger to avenge the back-to-back heartbreaking Prelim Final losses of 2018/19. Nevertheless, our 2022 playing group showed genuine commitment throughout these trying seasons and were rightly rewarded with promotion back to A-Grade in 2023!
Uni Blacks President, Patrick Barry, spoke highly of the playing group on Presentation Night, saying that "their desire to continually want to improve and be at their best was evident in the enormous amount of work they put in on the track during the week, and on games come Saturday." 
The focus throughout the night was rightly so on the exciting position the Club finds itself in - ready to test itself once more in Premier, for the first time since 2017 - but it was also necessary and relevant to pay tribute to those individuals who achieved excellence on the playing field this year, representing the Blacks with distinction and a high degree of skill. 
In our major award categories, Campbell Moorfield was the Senior Best & Fairest winner (Cordner Medal), pulling clear of Runner-Up and Co-Captain, Josh Steadman. Both men had incredible seasons, with Cam most often season floating across a pack in defensive 50, clunking numerous intercept marks, before swiveling quickly into attack mode and picking the opposition apart with his precise kicking out of the backline. Similarly, Josh's efforts were impossible to miss this season, with the Clubhouse leader dominating in the ruck this season, giving our boys first opportunity to get the ball moving forward.
The Brendan Keilar Medal is awarded each season to the Senior player adjudged by his peers to have best represented the way former Blacker, BK, played the game. BK played the game with flair, skill and tenacity, and remained an active volunteer in the Blacks community until his tragic and heroic passing in 2007. The award is held in the highest regard at the Blacks and serves as a way for the current generation to remember the legacy left by BK, as we hold dear the memory of a staunch teammate and loyal friend. In 2022, Henry Bennett (pictured below) was voted by the players to have best represented these values and was a very popular winner among his peers. Congratulations Henry for this award and we certainly are proud of the top tier Blacker you have become!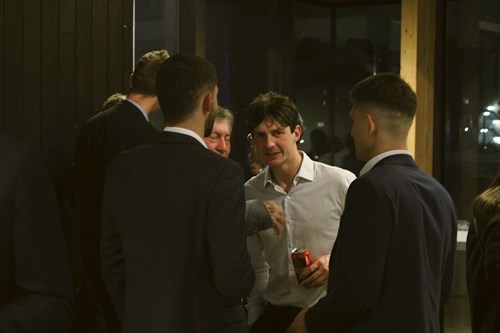 The AM Smith Trophy for Best Clubman was awarded to Club Secretary, Zach "Hack" Harris. Hack is a very passionate Blacker and has worked tirelessly across many areas to ensure that the Club is in the best position possible for future success, especially given the increased burden on volunteers post-covid and the damaging impacts that has had on community sports teams. There have been many individuals though this season that have contributed above and beyond any expectations regardless of their role, title or how many votes they have got in the B&F. Hack made sure to mention in his speech that the Blacks has always been a player led Club and that the efforts of all volunteers this season has helped the Club achieve success. Thank you to all who have gone that extra mile to help this year, it does not go unnoticed!
Lastly, and perhaps most importantly, the Committee was thrilled to be able to announce that bonafide Blacks legend and all time great, Bede Mahon, was inducted as a life-member of the Melbourne University Football Club (MUFC). Bede was taken completely by surprise and was delighted to be able to celebrate the news with two of his (and the Blacks) biggest supporters attending the Presentation Night, his parents Chris and Bernadette. Bede has played nearly 180 games at the Blacks and the Club has been truly blessed to have a person of his calibre involved for such a length of time. His playing resume is almost beyond reproach and would take far too long to detail specifically right now, but those who have met Bede would attest to his quality of character, and it was an easy decision for the Committee to make in honouring his playing legacy and commitment to the Blacks by nominating him for life membership. Congratulations Bede, we are sure this will be a mighty popular nomination!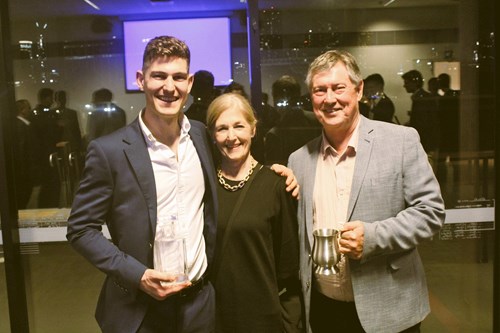 A big congratulations to these award winners and to all players once more for their efforts in 2022, the payoff for the hard work of previous seasons definitely was worth the wait... now to raise the bar and go once more when pre-season commences soon for 2023 - onwards and upwards into A-Grade we go! 
Seniors Award Winners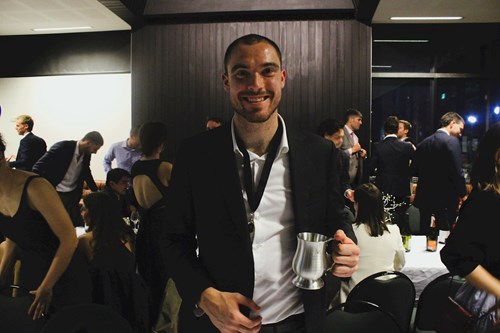 2022 Cordner Medalist, Campbell Moorfield
Cordner Medal (Senior Best & Fairest) - Campbell Moorfield
Senior Runner-Up Best & Fairest - Joshua Steadman
Senior Coaches Award - Samuel McKenzie
Senior Rising Star - Nicholas Caris
Leading Goalkicker - Nicholas Hey
Senior Finals MVP - Joshua Steadman
Reserves Award Winners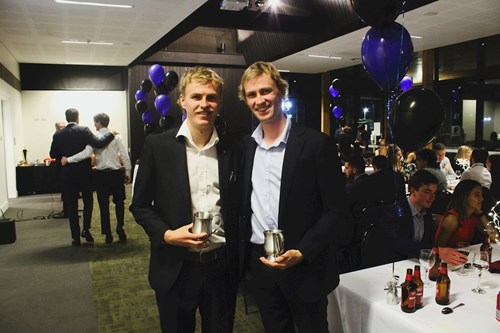 The Robertson brothers with their respective awards; Sam on the left, Henry on the right.
Austin Edwards Perpetual Trophy (Reserves Best & Fairest) - Tom Cousins
Reserves Runner-Up Best & Fairest - Jordan Tunbridge
Reserves Coaches Award - Henry Robertson
Reserves Most Improved - Samuel Robertson
Leading Goalkicker - Thomas St. Clair
Reserves Finals MVP - Harry Broderick
Phoenix Award Winners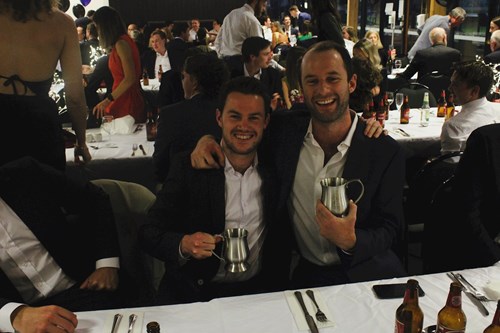 Phoenix legends and B&F winners, Josh Leviston on the left, and Rohan Cleary on the right.
Phoenix Best & Fairest - Rohan Cleary
Phoenix Runner-Up Best & Fairest - Joshua Leviston
Phoenix Coaches Award - Nicholas Powell
Phoenix Rising Star - Hamish McManus
Under 19s Award Winners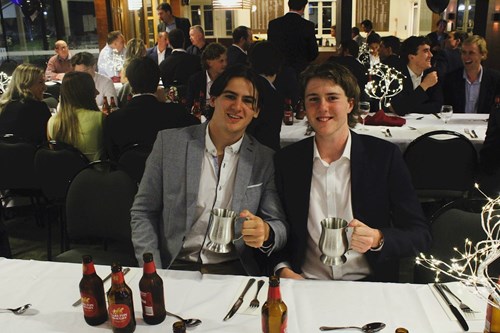 Under 19s Baxter Aurish on the left, B&F winner Tom Harris on the right.
Under 19s Best & Fairest - Tom Harris
Under 19s Runner-Up Best & Fairest - James Connelly
Under 19s Coaches Award - Oliver Bouchez
Under 19s Young Star - Baxter Aurisch