Form
Round 1 – Lost to Old Trinity by 16 points
Round 2 – Lost to Collegians by 52 points
Round 3 – Lost to Uni Blues by 14 points
Round 4 – Lost to De La Salle by 13 points
Round 5 – Won against St Bedes/Mentone by 71 points
Round 6 – Lost to Old Melburnians by 43 points
Round 7 – Won against St Kevins by 31 points
Round 8 – Lost to Old Xaverians by 43 points
Round 9 – Lost to Beaumaris by 9 points
Round 10 – Lost to Old Trinity by 74 points
Round 11 – Lost to Uni Blues by 61 points
Round 12 - Lost to Old Melburnians by 57 points
Round 13 - Lost to St Bedes/Mentone by 15 points 
Round 14 - Won against De La Salle by 72 points
Round 15 - Won against Collegians by 6 points
Round 16 - Lost to Beaumaris by 29 points
Round 17 - Lost to Old Xaverians by 52 points
Round 18 - Lost to St Kevin's by 1 point
At a glance
This season for the reserves was a classic case of the win/loss record not truly illustrating the effort and intensity shown by the Blacks reserves team. At least six of the losses this season were by under 16 points and this illustrates that the team is not far away from stringing some consistent football together for season 2018.
In particular the teams form in the last five rounds was something to behold as we kept De La Salle scoreless in round 14, defeated the higher placed Collegians by a goal in round 15 and then went down by a solitary point to eventual grand finalists St Kevin's in the final game of the season. 
Reserves coach Linc Merlo again did a wonderful job tutoring many future Blacks stars and this was illustrated in the high number of debutants in season 2017 coming from the reserves side.
Standout performers
Thomas 'Monky' Monkhouse 
Monky had an incredibly dominant first season for the Blacks that also culminated in a senior debut for the club in round 11 against arch-rivals the University Blues. He played a total of two senior games in 2017 and will be looking to build on that in 2018. Monky ran away with the Blacks Reserves Best & Fairest, which is not difficult to believe when you watch the tenacity and determination he plays with. Despite being a smaller player there is never a pack that he isn't in, trying to wrestle control for the Blacks.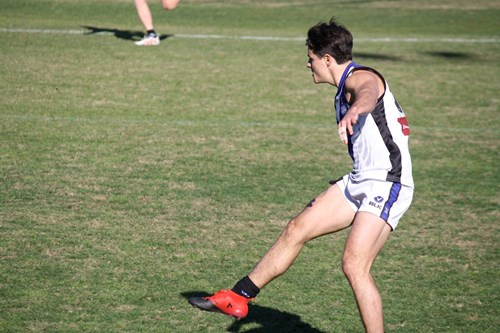 William 'Millsy' Mills
Millsy continued his development as one of the Blacks most promising players in season 2017. A move to the backline during the season was a master stroke move from coach Linc Merlo. From this position Millsy was fully able to display his courage, desire and quick turn of foot that makes him such a dangerous weapon on the field. Many after game discussions revolved directly around some particularly brave displays from Millsy.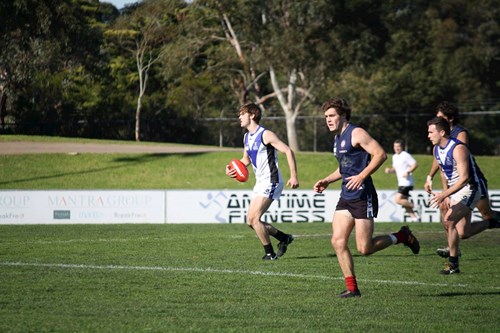 Jordan 'Tunners' Tunbridge
Tunners was a player that surprised everyone during the 2017 season. As a player still learning about playing the game of football it was absolutely delightful to continuously see him take the game on! After a rocky early patch, Tunners quickly became one of the teams most important players as his size and quickness allowed him to play every position on the ground. Late in the season he became a great defensive asset for the team and his intercept marking was a real highlight of many games. Tunners is on the right track to make a real impact at the Blacks in 2018!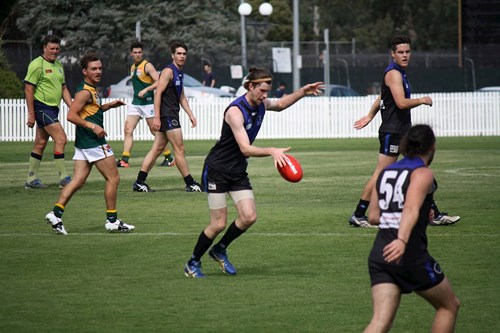 Looking to the future
The future looks incredibly bright for the reserves team in 2018. Many players got their first taste of senior football this season and this will only drive them to better performances in 2018. This surge in competition for senior positions will be a positive influence for the reserves team and coupled with the bright futures of other young Blacks starts should result in a successful 2018 campaign.