Form
Round 1 – Lost to Old Trinity by 16 points
Round 2 – Lost to Collegians by 52 points
Round 3 – Lost to Uni Blues by 14 points
Round 4 – Lost to De La Salle by 13 points
Round 5 – Won against St Bedes/Mentone by 71 points
Round 6 – Lost to Old Melburnians by 43 points
Round 7 – Won against St Kevins by 31 points
Round 8 – Lost to Old Xaverians by 43 points
Round 9 – Lost to Beaumaris by 9 points
Round 10 – Lost to Old Trinity by 74 points
Round 11 – Lost to Uni Blues by 61 points
At a glance
The Reserves side experienced a similar start to their season as the senior side, dropping the first four games with three of those matches decided by less than three goals.
The Blacks got on the board with a big win over St Bedes/Mentone in Round 5, before another positive win against St Kevins in Round 7.
Injuries have caught up with the Blacks in recent weeks, meaning that results haven't quite gone the way which many supporters would have hoped for. However, this does create opportunities for young players to step up and cement a spot in the team with an eye to pushing for higher honours.
Standout performers
Harry King has played both Senior and Reserve football with the Blacks this season, but has proved a class above when playing with the twos. In the seven matches he has played at this level, he has appeared in the best players four times.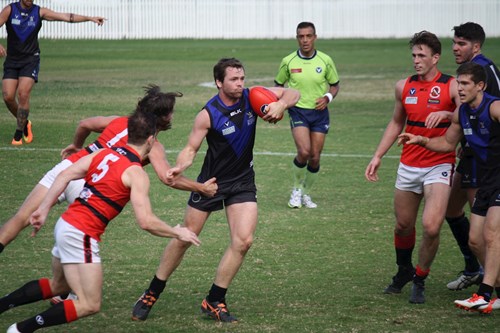 Tom Peyton has had a positive season to date. Playing as a wingman/forward, Peyton has kicked five goals and been named in the best players three times through the ten matches he has played.
Ruckman Peter Aitken has also been an eyecatcher at this level of footy, being named among the best half a dozen Blackers five times through nine games. He's also proved effective in attack, kicking five goals for the season so far.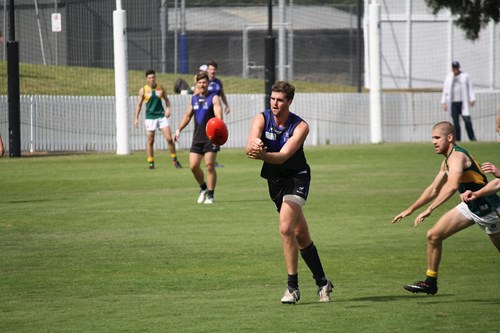 Players to watch for the rest of the season
After coming to the club through the Under 19's last year, Ed King has been a welcomed addition to the Reserve team this season. After playing 11 games, King has five goals and five appearances in the best players to his name.
Liam Flanagan is also finding some excellent consistency at the Reserve level this year. Eight games have yielded three goals and three times in the best players, with his pace and ball use catching the eye of Blacks supporters.
Games to come
Round 12 vs Old Melburnians (H)
Round 13 vs St Bedes/Mentone Tigers (A)
Round 14 vs De La Salle (H)
Round 15 vs Collegians (H)
Round 16 vs Beaumaris (A)
Round 17 vs Old Xaverians (H)
Round 18 vs St Kevins (A)